We provide 360° support to passengers by combining the physical presence of our staff with the innovation of our systems to ensure a positive passenger experience in the event of disruption. Our Passenger Experience provides airlines with positive feedback in terms of assistance and restoring passenger confidence.
*Data source from Value feedback form
IMPROVE
PASSENGERS PERCEPTION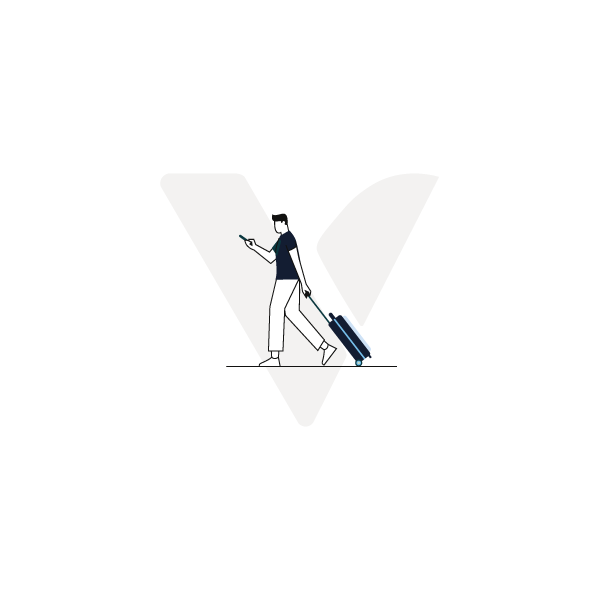 We use technology to improve passenger experience through an optimisation of logistics.
We designed passenger dedicated spaces to meet any need they may have.
Our staff is available in all airports for ensuring that passengers receive immediate assistance and information support.
We firmly believe that physical presence is the key for enhancing passenger experience. We are an industry leader in assisting passengers at all major domestic and international airports by providing immediate support through the presence of our VG Airport Staff and our VG Layover Lounges.
Starting with passenger satisfaction, we created dedicated spaces within airports to assist them and meet their every need. Inside the VG Layover Lounges, our staff is always available and, thanks to the provided services, they ensure quality and efficiency and always respect the passengers.
Taking Care of Your Passengers
Your passengers are never left alone. We take care of them from the beginning until the end of the disruption.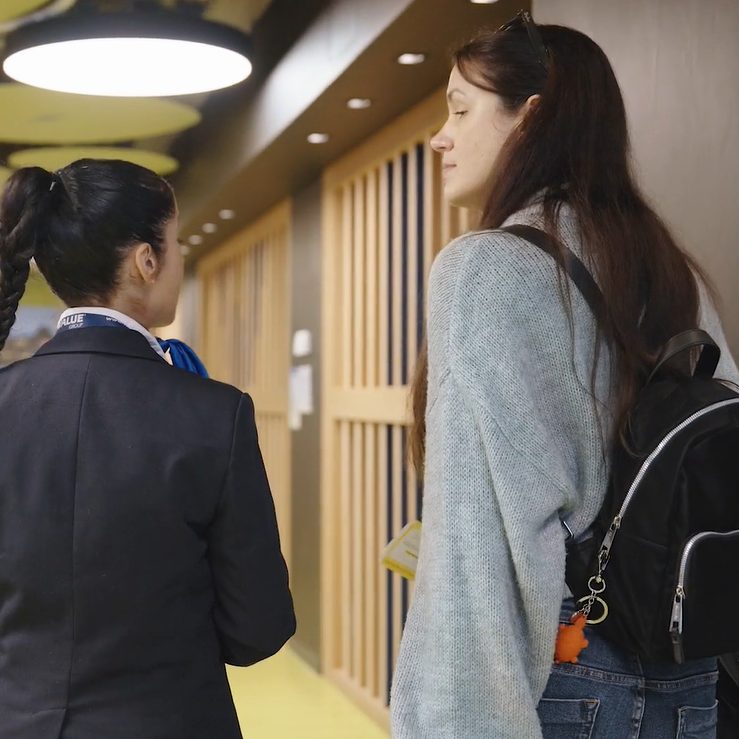 Our VG Layover Lounges are open 24/7 to accommodate passengers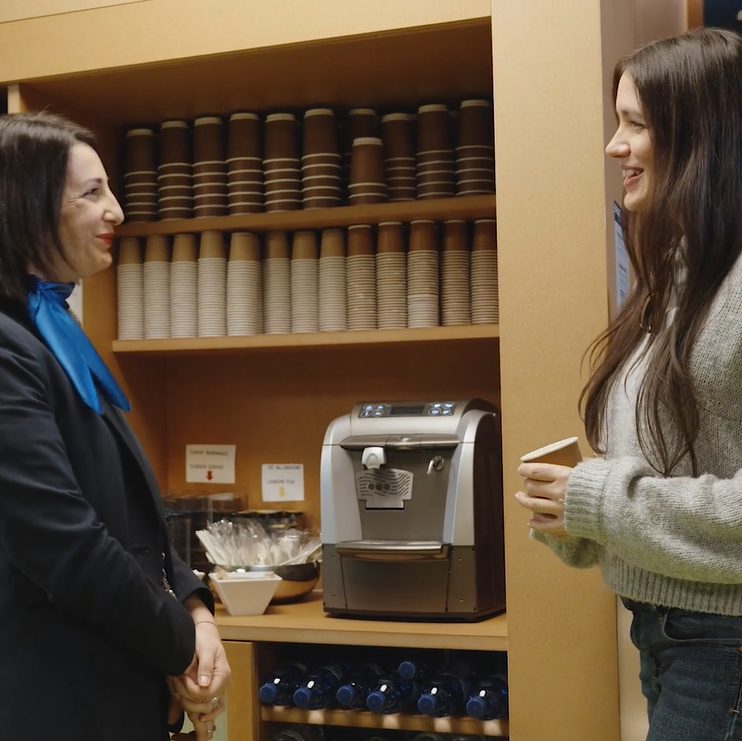 We meet every need of passengers by activating multiple free services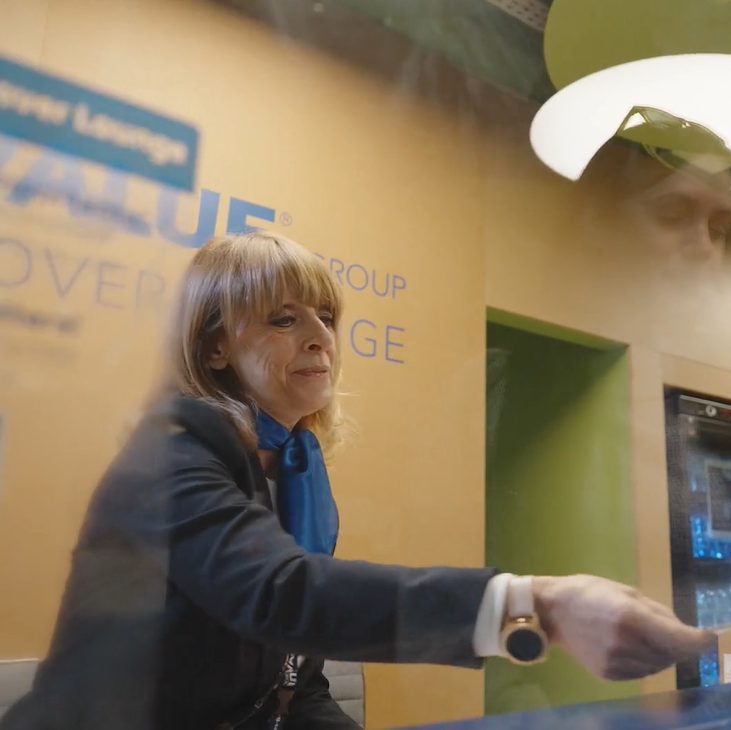 Our staff is always available to provide information and support to passengers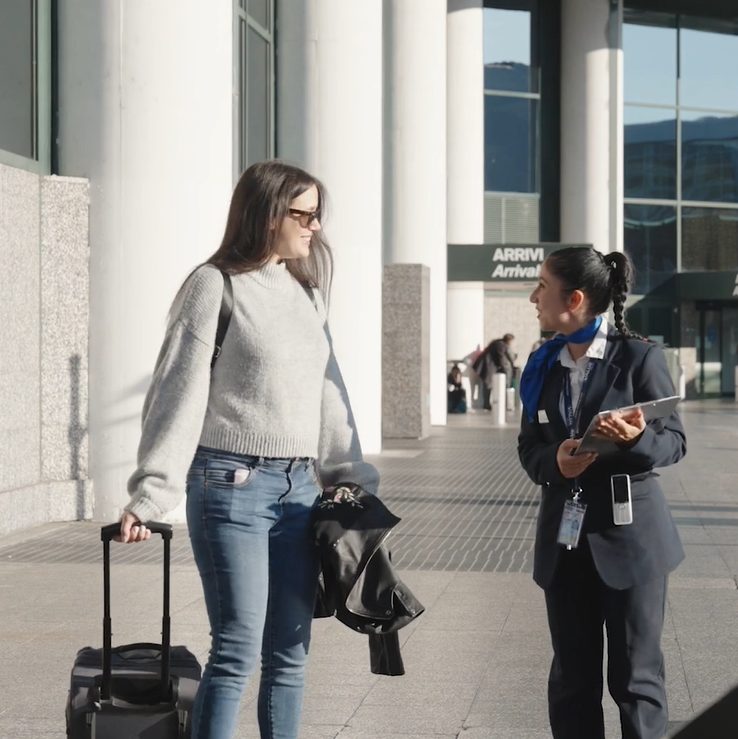 Passengers are assisted in all steps in our recovery plan
Our Solution for Airports
Another Value added for Airports
Our solutions that focus on passenger experience make airport experience more efficient: by combining technology optimization of logistics with 360° assistance, we significantly increase the satisfaction of both airlines and their passengers.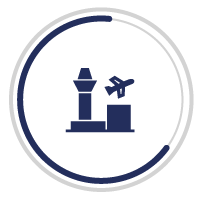 Upgrade Airport
Infrastructure
We created state-of-the-art spaces that allow the airport to stand out itself in passenger support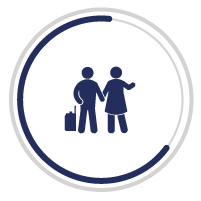 Enhance Airport
Passenger Experience
We design and develop our solutions focusing on the needs and desires of passengers during their experience at airport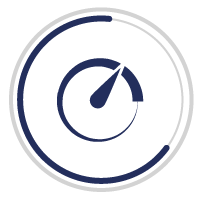 Improve Airport
Operations
Our recovery plan increases airport logistics efficiency in terms of speed and assistance
"Yesterday afternoon, my wife and I were "diverted" on an other flight from Bologna to Venice due to fog at the Bologna airport. Five minutes after landing, to avoid incurring the predictable and future wrath of passengers, the entire crew vanished, leaving us at the mercy of the attendants at the Venice airport. Within 5 hours of landing they let us out and from that moment we had the pleasure of being helped by Anna and her colleague from Value Group, who thankfully gave us some assistance and comfort by offering us hot coffee, water, and above all by working within a reasonable time to find us a bus to take us back to Bologna. Air travel overall disastrous, but eased by the help of the two young ladies from Value Group."
"Due to a sudden cancellation of our flight, my family and I found ourselves having to spend the night at the airport. Fortunately, the Value Group staff assisted us perfectly by finding us overnight accommodations in a hotel near the airport. In addition, they provided us with transportation to get there.
Everything worked out for the best!"
"I am giving 5 stars due to the way that we were treated by the attendant Lia on Friday the 21/10/2022 after our flight cancellation due to the strike. Even though there were a lot of frustrated people there, she maintained her smile and cheerful attitude, made us feel that we will be taken care of and it was very much appreciated."
"Very good and professional in the service they gave. They give excellent service even under stress. Thanks to all!!"