Top 3

passengers' priorities

when experiencing a disruption
When it comes to journey disruptions in general, the ones who resent it the most are always them: the passengers. In-between endless waits, unanswered questions, and a general sense of abandonment, a badly managed disruption can truly make or break the reputation of any airline or airport.

As leaders in the IROPs management industry, this subject is very close to our heart. We all know that, in the end, taking care of a passenger during a disruption is always key in keeping them satisfied, both as people and as costumers.

In this article, we want to illustrate which are the consumers' priorities and needs when experiencing a journey disruption by diving into what truly makes going through a disruption more bearable, and how airlines can leverage this information to better manage these crises and regain their passengers' trust.
First priority: Flights status information
The Passenger experiences during flight disruption consumer research report states that the first priority of a passenger during a disruption, and it doesn't come as a surprise, is to be informed. Nothing's worse than standing at your gate or in front of a departure screen, clueless if your flight is leaving that day or not.

Passengers noted that when they're promptly and effectively informed of any possible delay or cancellation from the ground staff, the wait is more bearable.

One of the reasons information is regarded as important is that it lets passengers self-manage the impacts of the disruption and alleviate worries. In addition to this practical benefit, information provision also helps to allay any concerns or anxieties that passengers may have because of the disruption and, in conjunction with welfare arrangements, it serves to demonstrates good customer care on the part of airlines and airports.
As one passenger nicely put it in the research: "An informed passenger is a happy passenger".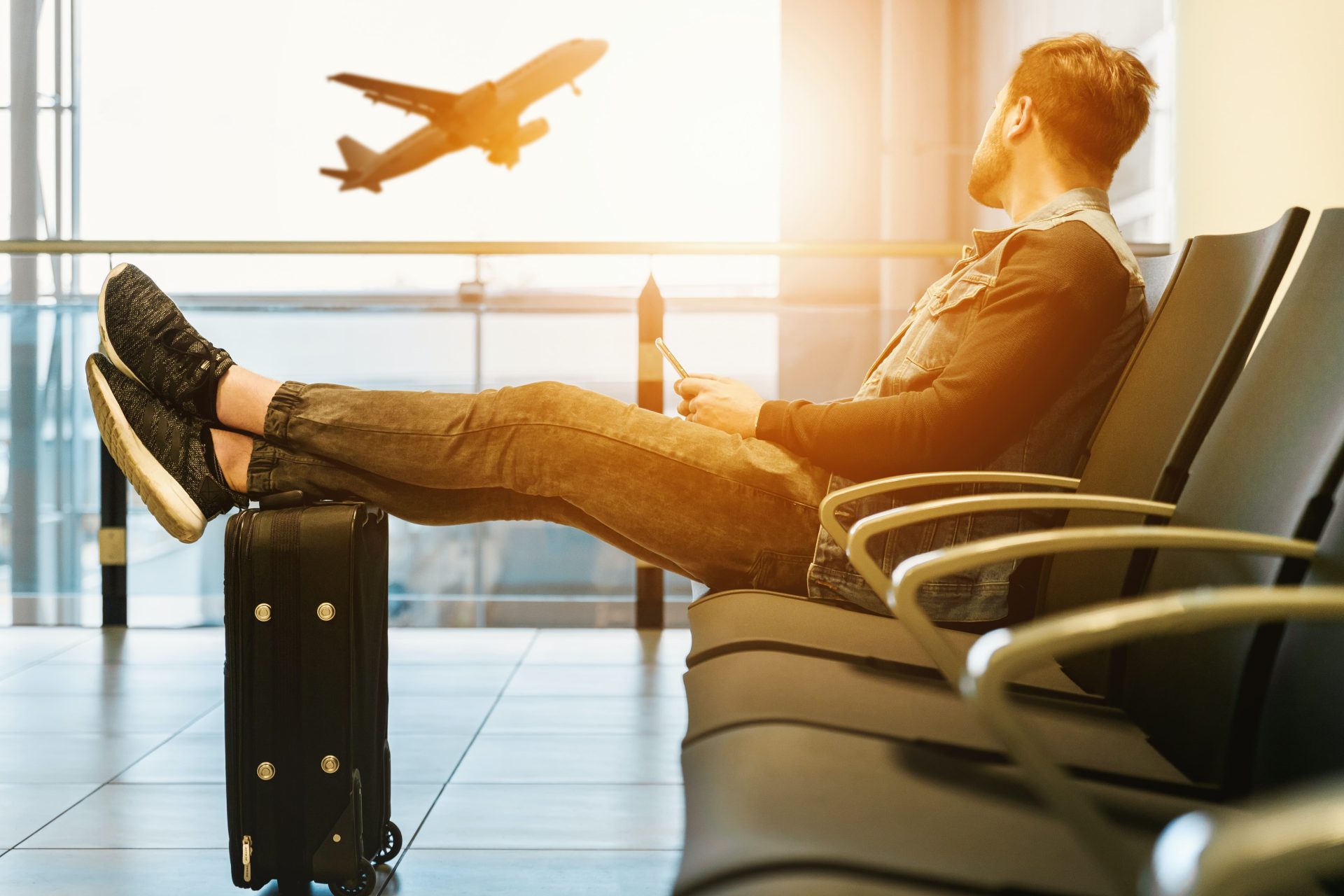 Being informed resulted as the top priority for displaced passengers.
Second priority: Provision of refreshments
One in four passengers declared that the provision of food and drinks was very important for them during flight delays. In a survey made in this research, 40% of respondents, who waited three hours or more for their flight, said they received no assistance.

This comes as a shock, considering how the EU 261 regulates the right to care, that grants passengers food and drinks for delays that surpass the 120 minutes mark.
Through its cutting-edge native technology and 24/7 assistance,
Value Group
can fulfil any refreshment provision request
in less than 5 minutes
. Learn more about our
solutions for passengers
.
Third priority: Understanding their recovery plan
Lastly, passengers expressed the importance of being able to know how and who will take care of them during the disruption. This included the services provided to them, such as offering them both accommodation and transportation to and from the airport.

In fact, in our Pax Feedback Surveys, on a sample of 734 respondents who were entrusted to Value Group, to the question "How important was to have in-person assistance (like the one received today) as opposite to a self-service, APP-based solution?" the average response was rated at a whopping 3.7/4.

These results confirm how Value Group's unique human-centered solution, through the provision of exclusive spaces, such as the Layover Lounges, and staff, such as the Layover Assistants, dedicated to take care of passengers and keeping them informed on their recovery plan is greatly appreciated by passengers all over the world. Learn more about our passengers care approach.

As for the post-disruption, giving an easy way to access a portal or an app to easily re-book their flights is considered a great plus in customer experience.
In conclusion, the airlines who support their passengers the most during any kind of disruption have a competitive advantage that makes their customers perceive them as overall more reliable transportation providers.

Offering precise, timely and effective assistance like the one Value Group can offer during a disruption on the airlines' behalf, makes your passengers not feel abandoned in such critical times.

To confirm this, in our Pax Feedback Surveys, passengers reported that there was a,
75% chance that they would fly again with the same airline,
after Value Group's assistance.
Value Group, with its 20-year experience and specialized services fully dedicated to manage any flight-related crisis, remains at the service of airlines and airports to take from them the hassle of having to manage disruptions.

If you want to learn more about how we can help you find the best solutions for your flight-related crisis management please visit this page here or directly contact us at info@valueg.com.


And if you're wondering if 2023 will finally be the year where air traffic goes back to being profitable, you can learn more by checking out our last VG blogpost here.
3. Value Pax Feedback – Q3 & Q4 2022