5 Facts About

Flight Disruptions

That You May Not Know
Flight disruptions are an unfortunate reality of air travel, and they can happen for a great number of reasons. These reasons can vary; including weather events, technical issues, crew scheduling problems, and even political unrest.


Did you know?
According to a recent study by the International Air Transport Association (IATA), flight disruptions
cost the airline industry an estimated $60 billion anually.
In addition to the financial impact, flight disruptions can also lead to other major problems. From passenger inconvenience, to lost productivity, and the overall damage to an airline's reputation, especially if a disruption is badly handled.

To better understand the scope of IROPs and their influence on airlines' reputation, here are 5 less known flight disruption facts the we think you should know.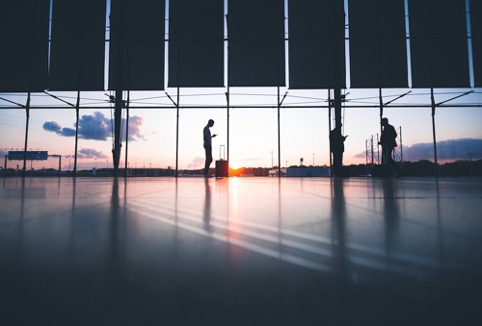 Here are the 5 facts about flight disruptions that we think you should know
1. The weather isn't an airline's bestfriend, but not only. When it comes to the causes of flight disruptions, weather-related disruptions are the most common type. Followed by technical issues and crew scheduling problems;

2. Millions of disruptions happen yearly, and the number isn't going down. In 2019, there were over 3.6 million flight disruptions worldwide, affecting over 470 million passengers. In 2022, the US only, outside of the beginning of the pandemic, cancellations in were at their highest rate since 2014;

3. The podium of most disrupted airports. The top three airports with the most flight disruptions in 2019 were Chicago O'Hare International Airport, London Heathrow Airport, and Paris Charles de Gaulle Airport;

4. Passengers demand to be informed. According to the IATA, 75% of passengers who experience a flight disruption want to be informed about the situation as soon as possible. We went deeper into this subject in our Top 3 passengers' priorities when experiencing a disruption post.

5. Passengers will rebook only if the disruption is well-managed. Passengers are more likely to rebook on the same airline if the airline provides timely and accurate information during a disruption, and we can confirm that. In our most recent Pax Feedback Survey, 8 out of 10 passengers assisted by Value Group during a disruption stated that they would fly again with the same company.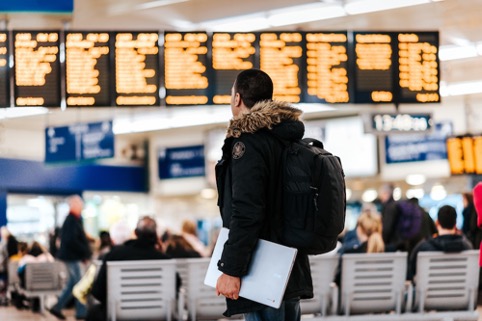 Passengers need support from airlines during disruptions.
Here at Value Group, we believe that although disruptions cannot be totally avoided, their impact doesn't have to influence your reputation.
Value Group offers a wide range of solutions to its client to manage their journey disruptions for them. From our Value Layover Lounges, dedicated physical spaces to host your displaced passengers, to our all-digital assistance solutions, we always come through.

Through our wide portfolio of clients and suppliers, and our continuous timely assistance, we grant a 100% service completion across the world, to support you during crises and IROPs in general.

From creating a comprehensive contingency plan, to using the latest AI and technology to manage operations, to providing accurate and timely information, Value Group can help airlines better manage flight disruptions and minimize the negative impacts on their operations and their passengers comfort.

What are you waiting for? If you want to offer the best IROPs management to your passengers and forget the hassle of managing a disruption forever, you can contacts us at info@valueg.com or visit our dedicated solutions page .
3. Value Pax Feedback – Q3 & Q4 2022